ATR + Cambodia MOE Business Agreement on 'Greenhouse Gas Reduction Project'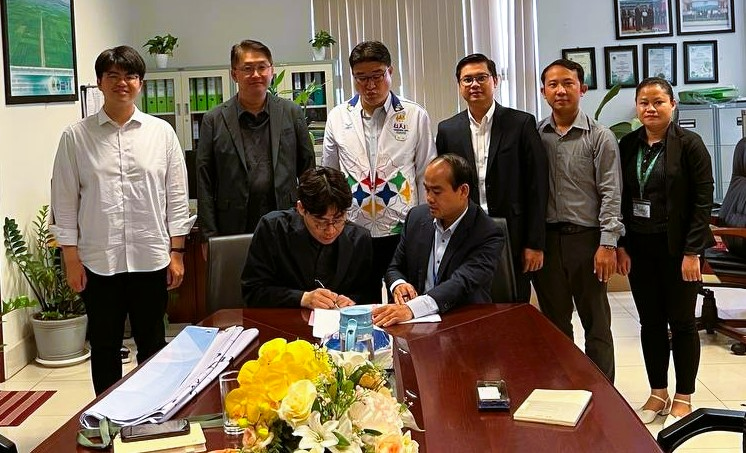 ▲ATR (Advanced Technology for Recovery)' held a business agreement ceremony with the Ministry of Environment of Cambodia for greenhouse gas reduction projects.
On May 15, 2023, PROJECT TEAM ATR Inc.(hereinafter "ATR") which mainly develops and consults the implementation models related carbon reduction project at domestic and foreign, held a MoU sign ceremony with the MOE(Ministry of Environment) of Kingdom of Cambodia on greenhouse gas reduction projects. This business agreement is expected to be of great help in implementing mangrove afforestation projects and other projects in Cambodia, and is expected to serve as an excellent precedent for strengthening the knowledge and capabilities of greenhouse gas reduction projects in Cambodia and other developing countries. Then, MoE of Cambodia said "It is positively considering gradually attracting various greenhouse gas reduction projects (water purification, LFG, etc.) developed by ATR to its own country". ATR is also reviewing the feasibility of applying various greenhouse gas reduction technologies in Cambodia. In addition, ATR plans to actively carry out greenhouse gas reduction projects for developing countries, including Cambodia, which is obligated to reduce greenhouse gases but lacks related knowledge and capabilities.